Colleen Marie Lamb (nee Thompson)
Passed 11/14/2023
Obituary For Colleen Marie Lamb (nee Thompson)
It is with immense sadness that we announce the passing of Colleen Marie Lamb (nee Thompson) on Nov 14, 2023. She passed peacefully at home surrounded by family.
Colleen was born on April 5, 1951. A beautiful, blue-eyed, blond haired baby with an angelic face. She was one of 13 children – a baker's dozen. She was born in the middle of the pack, between most of the boys, so her caregiver role was destined right from the start.
The Thompson family did not have a lot of material possessions but what they did have was love and lots of it. The siblings looked after each other and shared what they could. The boys in particular were fearlessly protective of Colleen (or "Missy" as many of them called her).
Colleen left home at age 15 to work as a live-in nanny so that she could send money home for her younger brothers and sisters. Even from a young age, she always put her family first.
When she was 17, her life changed when she met a handsome country boy at the Mic Mac Club dance. They say opposites attract and that could not be more true. Dave Lamb was outgoing and loud where Colleen was more quiet and reserved. His good looks and unique sense of humor caught her attention and they dated and then married when Colleen turned 18.
They moved to Cow Bay and then to Lake Echo. They were very young newlyweds and both worked extremely hard to provide a good life and loving home for their two children, Michael and Heather. Colleen worked for several years at the Kmart in Dartmouth.
After a few years in Lake Echo, they moved to Fall River and built a beautiful home where they resided for 45 years.
Colleen resumed her caretaker role in Fall River by working as a nanny/housekeeper for 10 years.
After that, she worked at Cara Airport Food Operations/Gate Gourmet for 26 years in food preparation.
When she retired, she volunteered at The Beacon House sorting clothing donations. She made many wonderful, lifelong friendships.
When her mother, Margaret, became ill, Colleen took care of her. Taking Margaret to appointments and helping around the house. When Margaret became too ill to care for herself, Colleen opened her doors and took her mother in to live with her.
Colleen's life revolved around family. She loved to talk on the phone with her siblings and her sisters-in-law. Giving advice and support or just being a listening ear. You could always find her in her rocking chair with her cup of tea and her Ipad. The house phone never ever stopped ringing.
She didn't talk much about herself or her own struggles. She never wanted to burden anyone, especially her children, and when asked about herself, her favorite response was "never mind". She preferred to focus on other people and helping them.
She courageously fought cancer three times. The first was bladder cancer 20 years ago, which most people did not know about. As always, she kept her pain to herself. Then lung cancer 5 years ago. She won that first battle with lung cancer but she was devastated to lose her beautiful long blond hair. Many people never saw her hair out of it's usual bun style and didn't know exactly how long and beautiful it was. When her hair finally grew back, she never put it up in a bun again.
When the lung cancer returned the second time and she was in the hospital for several months, so many friends and family visited her. So many in fact that the hospital finally had to put up a sign in her room that said "3 visitors at a time please". But that was okay as Colleen had already stubbornly packed her bags and decided she was coming home to rest.
Colleen was most proud of her children, her grandchildren and her great grandchildren.
Braeden, Owen, Sara, Luke, Leah, Sophia and Harper – she loved to spend time with you and hear about your adventures – your school, your sports, your friends, your jobs and your activities.
Although she didn't really understand the rules of hockey and sometimes rooted for the wrong team, she was the loudest cheerer at your games.
She would get teary at your singing/drama recitals and would keep clapping long after everyone else had stopped. If you heard the lone clapper and the "yeah!" at the end of your performance, you knew it was Grandma.
You all made her so proud.
Colleen spent much of her free time with her husband Dave. They enjoyed going for drives and walks together. They would bicker from time to time as most couples do but they shared a true and genuine love for each other. When she was ill, Dave took on the role of caregiver. It was a difficult role reversal for both of them, but Dave did an amazing job. We know how much she appreciated and loved him for that. He was the person she always called out for and she never wanted him to leave her side. They shared an incredible 55 years of love together.
Colleen's family was so important to her. And she was so important to us. We were all better for knowing her and having felt her love.
Colleen's favorite singer was Vince Gill. And her favorite song was "go rest high on that mountain". The words could not be more true:
Mom – we love you. Go rest high on that mountain, your work on earth is done.
Colleen is survived by her loving husband, David Lamb
Children - Michael Lamb (Nicola Wood) and Heather Leonard (Steve)
Grandchildren – Braeden, Owen, Sara, Luke, Leah
Great grandchildren – Sophia, Harper
Colleen is also survived by her siblings (Elaine, Judy, Billy, David, Joseph, Cathy, Peggy) and her special sisters-in law (Kaye, Dorothy, Laura)
Colleen is predeceased by her parents (Margaret and Joseph Thompson), sister (Trina), brothers (Jack, Stephen, Robert, baby Daniel)
*A Celebration of Life will be held on Sunday, Nov 26 (1-4pm) at the LWF Community Hall in Fall River, NS*
Photos & Video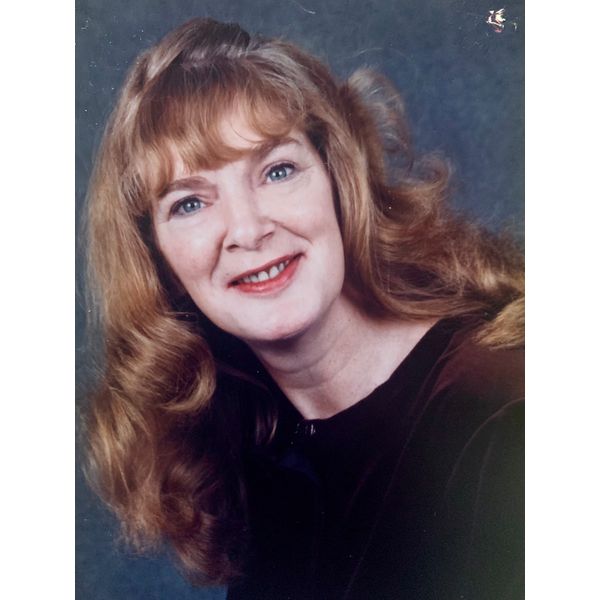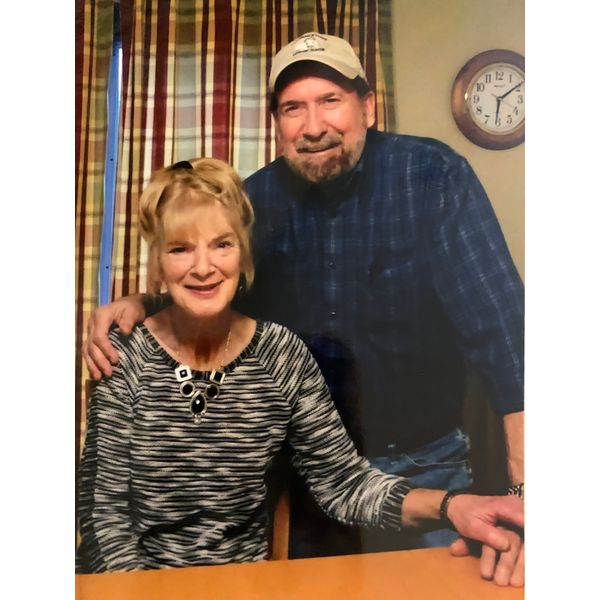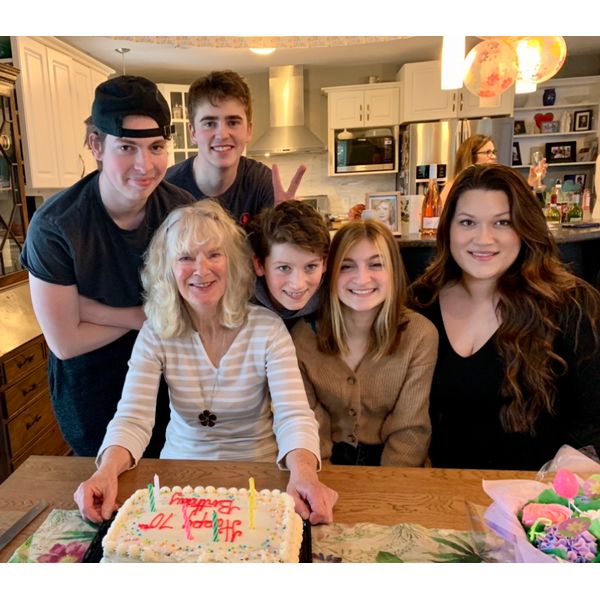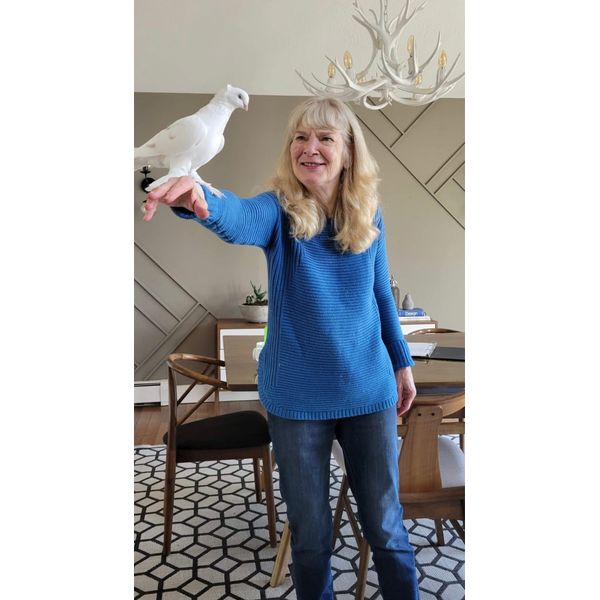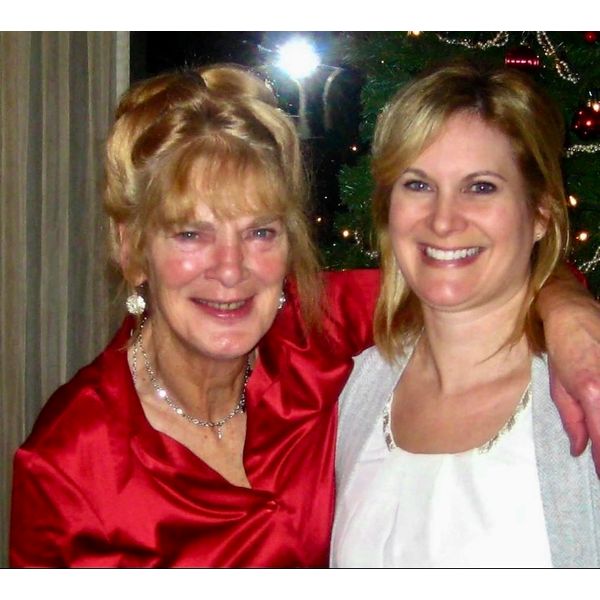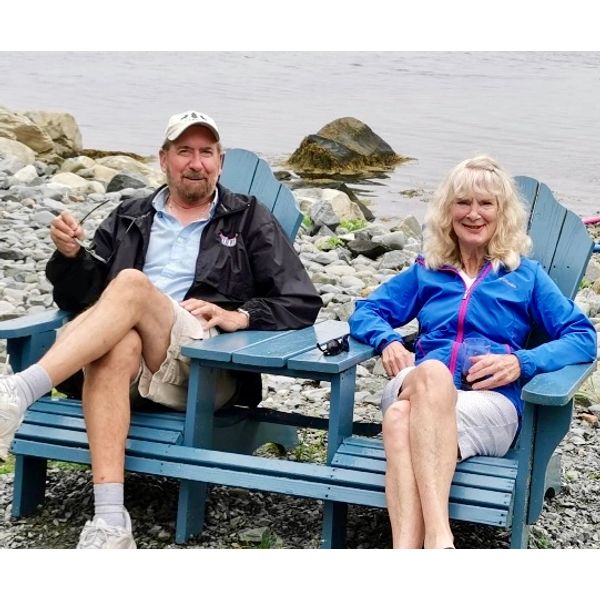 Add New Photos & Video
Condolences